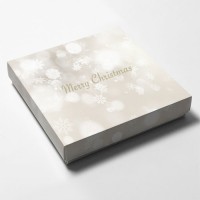 Boxes with Christmas motifs for gift cards
We have supplemented previous years' most popular Christmas motifs with some new ones. All are available in two sizes: 112 x 82 (height 32 mm), and 125 x 125 (height 25 mm) and are delivered in 100-pack.
Both sizes are available to order for standard gift cards (CR80). For the larger one, there is one in velvet-coated PET and for the smaller one, there is a simpler cardboard tray. The trayes are ordered separately.


Showing 1 to 9 of 9 (1 Pages)