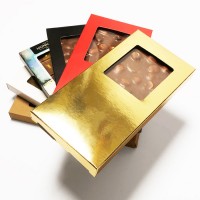 Boxes for chocolate cakes
Our boxes for chocolate cakes can be ordered in white, natural brown, red, gold or black cardboard. Choose between large or small window/hole.
You need then a inner packaging for the chocolate cake. We have suitable, tight-fitting and food-approved plastic bags in PP plastic.
The boxes are sold in 100-pack.
If you want your own print design, please ask for an offer.
Showing 1 to 10 of 10 (1 Pages)